News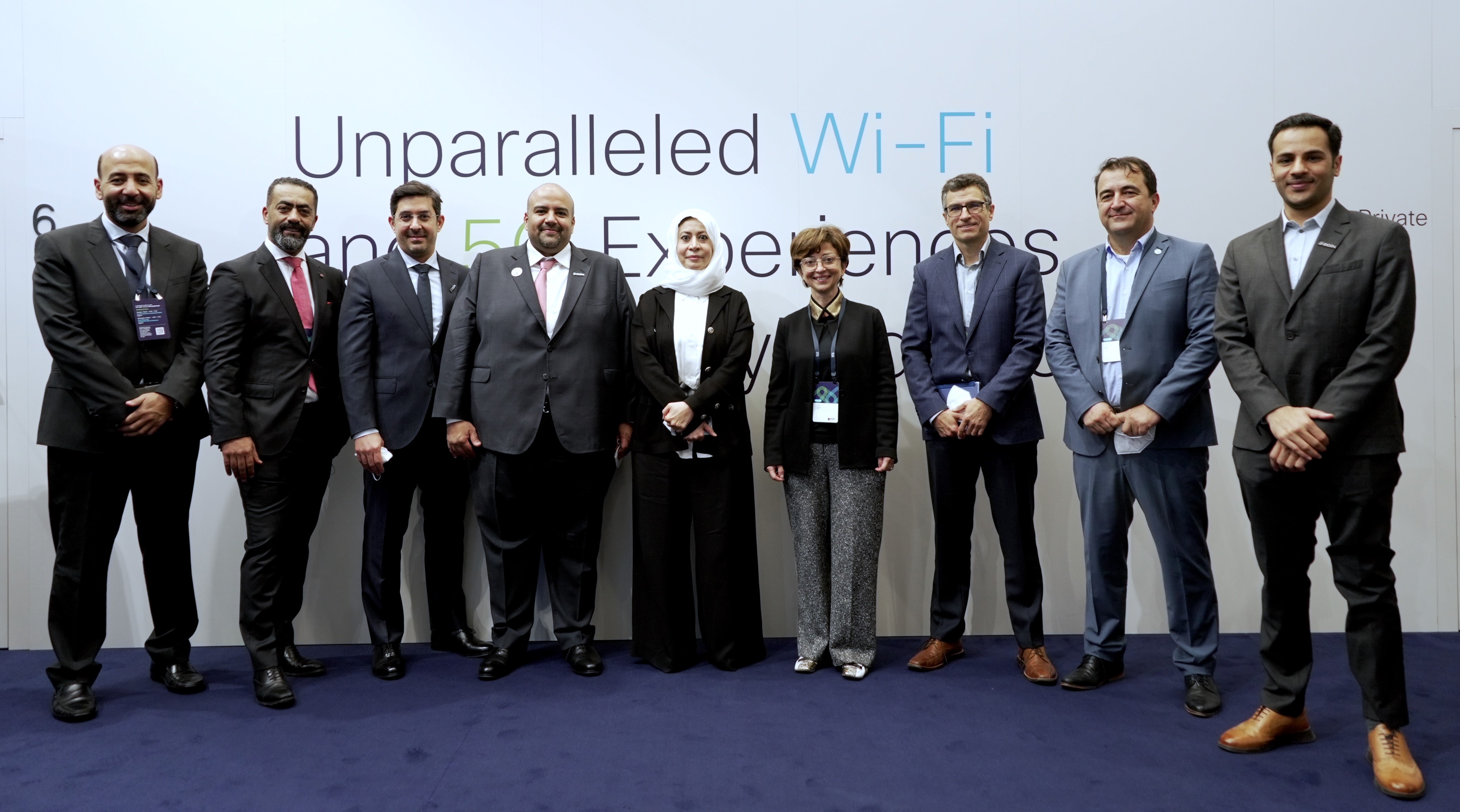 Zain Kuwait selects Cisco Routed Optical Networking for Multi-Service 5G Transport Networks
Zain Kuwait and Cisco are working together to build a new architecture based on routed optical networking to disrupt the way networks have been built for years
Barcelona, MWC - 19 March, 2022 - Zain, the leading digital service provider in Kuwait, is working with Cisco to deploy Routed Optical Networking in Kuwait, delivering the most advanced and cost-effective solutions to its enterprise customers.
The announcement was made during Zain's participation at the GSMA Mobile World Congress 2022 in Barcelona, Spain. The agreement was attended by Zain Kuwait CEO Eaman Al Roudhan, Zain Kuwait Chief Enterprise Business Officer Hamad Al Marzouq, Zain Group CTO Nawaf Al Gharabally, Cisco Vice President for Customer Experience, EMEAR Adele Trombetta, Cisco Vice President for Service Provider Customer Experience, EMEAR Mario Sebastian Miguel, as well as Cisco SP Managing Director, MEA Region Mohammad Tantawi.
MWC is the GSMA's flagship mobile industry and technology event, and this year focuses on a number of themes including 5G Connect, Advancing AI, CloudNet, FinTech, Internet of Everything, Tech Horizon, and more.
Historically, building and operating a multi-layer architecture has always been a challenge. Thanks to game-changing innovations that span across silicon, routing systems and standardized 400G coherent pluggable optics, complex layers can finally converge into a simpler and more scalable architecture with evolving cost structures and efficiencies. Zain has spearheaded this transition, resulting in a network that is easier to maintain, faster to adapt and optimized to operate.
Over the past decade, Zain has been building the strong information technology infrastructure critical for Kuwait to achieve robust economic growth. This new solution will significantly expand the reach and services to the entire Kuwait industry verticals, to reassure mission critical of can't-go-down environments with high availability and resilience needs. Zain Kuwait plans to use network slicing to create differentiated use cases for the enterprise market. Network slicing has been touted as one of the key opportunities enabled by 5G.
With Cisco's Routed Optical Networking solution, Zain will be able to increase capacity and scalability while reducing footprint and power for a lower carbon impact, that's inline to Zain's commitment to be a positive influence on the social, economic and environmental sustainability of the community.
Eaman Al Roudhan, Chief Executive Officer, Zain Kuwait said: "In today's everchanging markets, every business is undergoing digital transformation one way or another, and this has naturally resulted in growing demand for the reliability, speed, and efficiency of 5G connectivity. Simplification and automation are at the heart of our vision and execution plans, and we look forward to more successes with Cisco, to deliver on our promise for a fully digitized Kuwait".
Adam MacHale Vice President, EMEAR Service Provider, Cisco, said: "Service providers are looking for a solution that offers investment protection, simplification and automation to support the massive growth of 5G services and Broadband without requiring linear cost increases in Capital Expenditures (CAPEX) and Operating Expenditures (OPEX). Routed Optical Networking is a key enabler for Zain Kuwait to maintain their growth and protect their investment while increasing scalability with less footprint and power for a lower carbon impact".
Zain's strategy is centered around digital transformation leadership and empowering the community to enjoy a smarter portable lifestyle, as well as using advanced technology to enable an easier and more flexible life. The company places itself as an active partner in creating the future of smart life in Kuwait. Today's announcement contributes to proving the company's full potential in triggering the digital community and will enrich its collaborations in Telecom and IT areas with its strategic partners on multiple levels.